Creating Chevrolet's first TikTok campaign with Breland.
Alpacas, carnival games, and sexy trucks. What more could you want??
When we connected with Weber Shandwick's Detroit team in December of 2020, they were working through an ambitious, exciting ask: how to introduce the Chevy Silverado to a new generation of truck drivers. 
Weber had tapped country music crossover star, Breland, who's song "My Truck" was a TikTok sensation. And, while Chevy had yet to venture into the TikTok, algorithmic landscape, this seemed like the perfect opportunity to do so. So, by mixing classic auto commercial aesthetics with a music video personality and a TikTok pulse, Chevy's first TikTok campaign was born.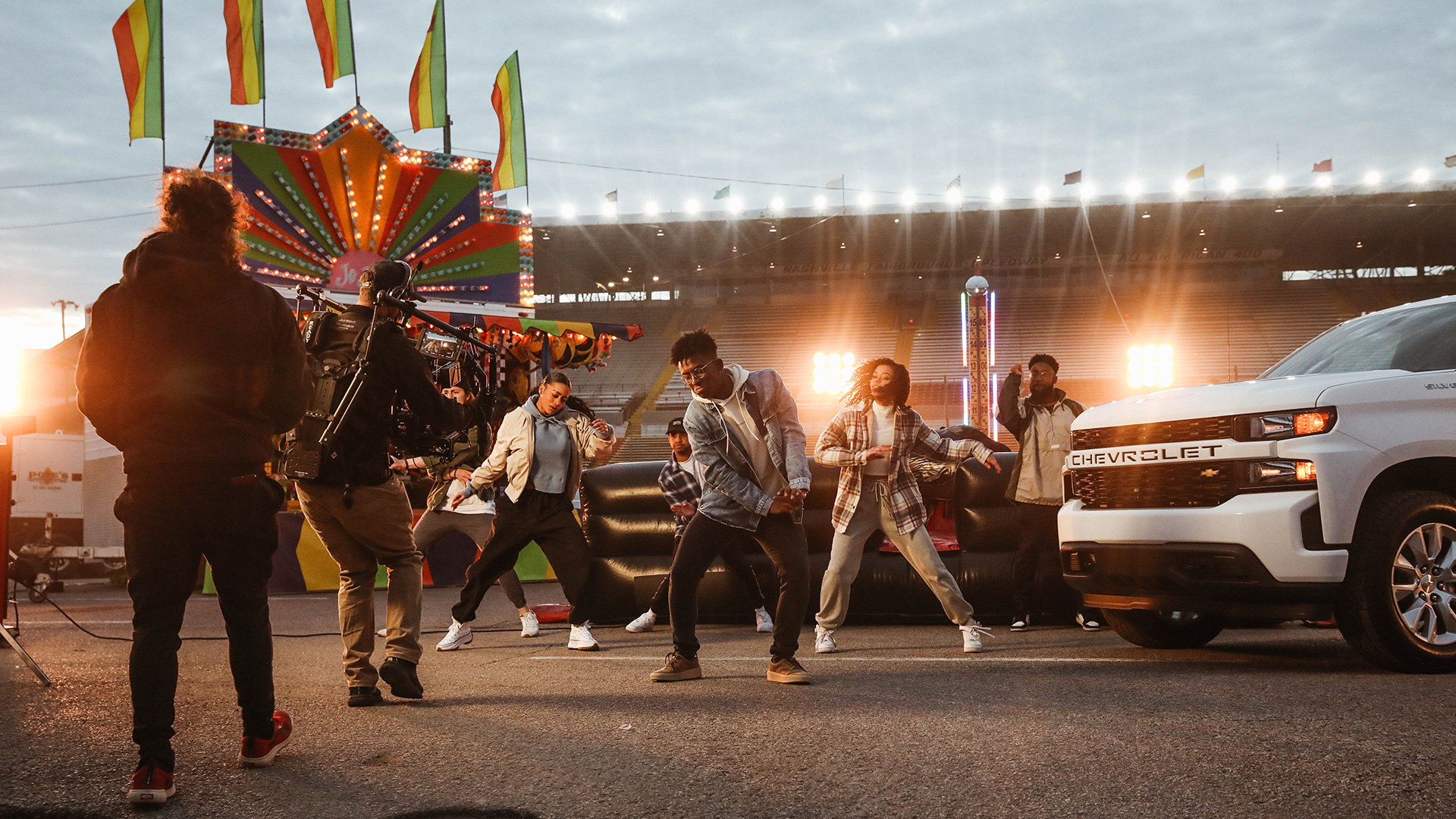 That's where we come in...
This being Chevy's initial foray into the world of TikTok, we knew there would be a lot of eyes on this from both agency and client. Not to mention, it was clear Weber already had a stunning, compelling intent to meet their client's goals. At that point in the pitch process, it became our job to consider how we can elevate and evoke the strengths present while also bringing in our expertise as a constructive, amplifying resource. From then on, we were grooving...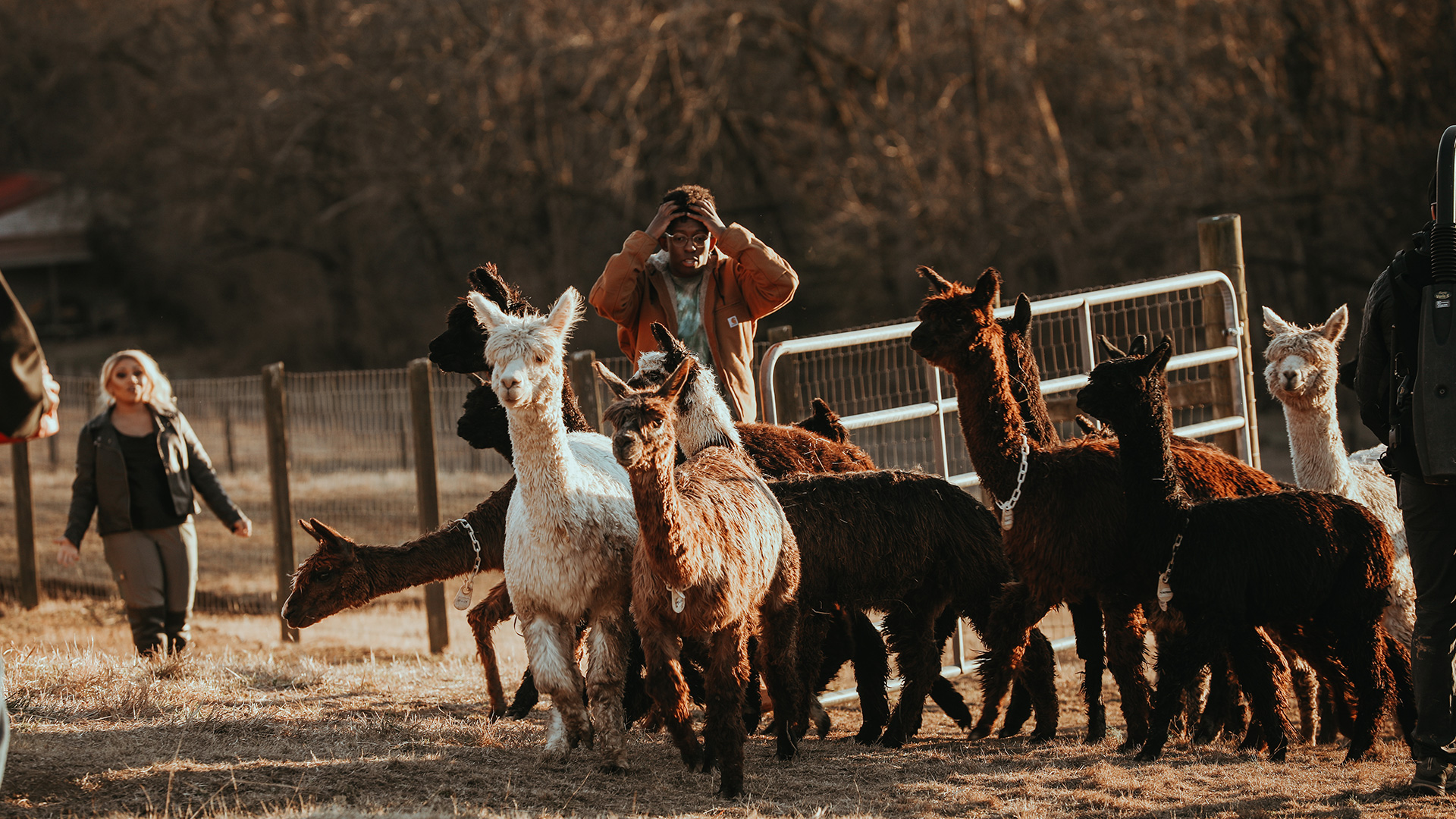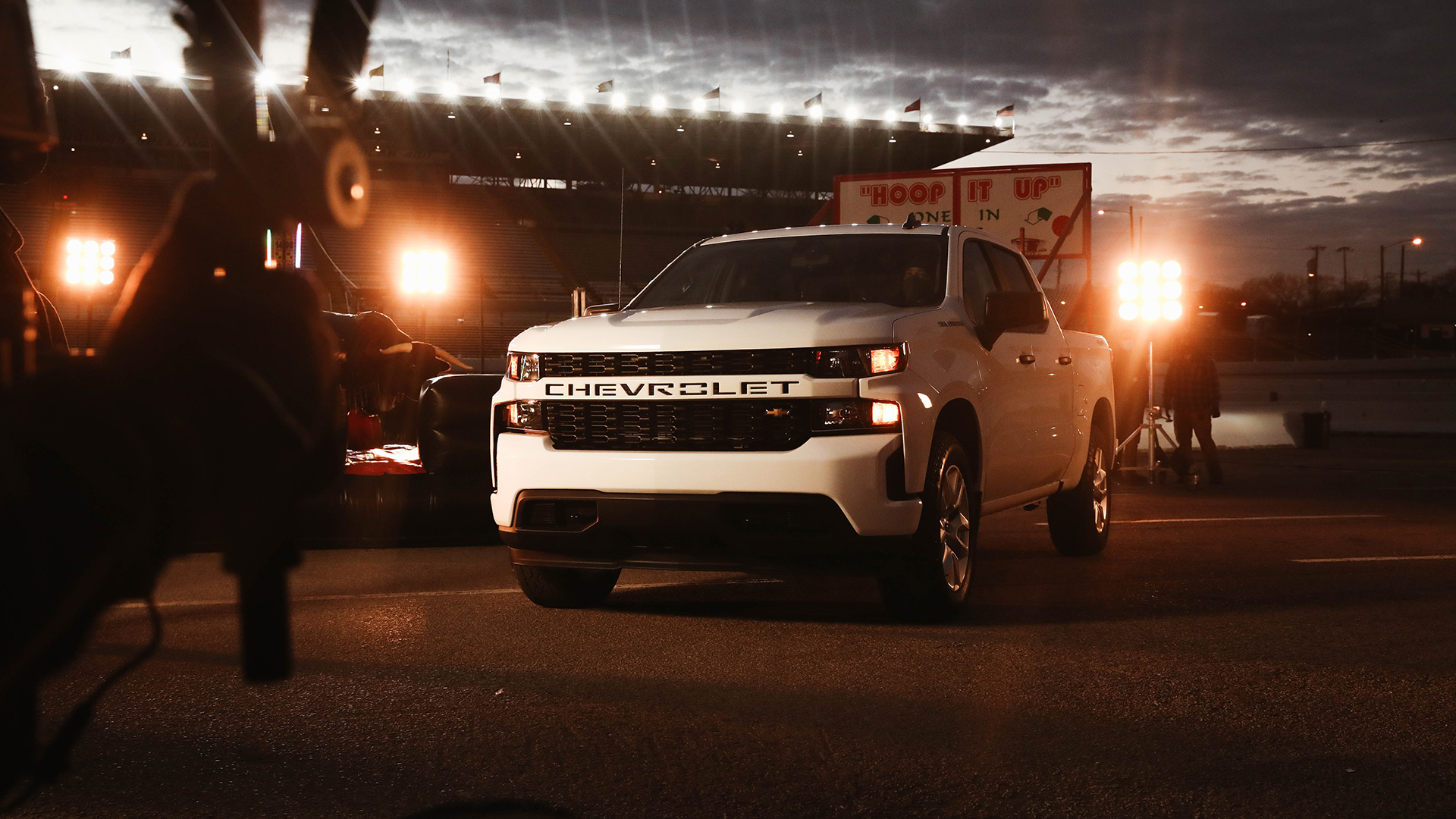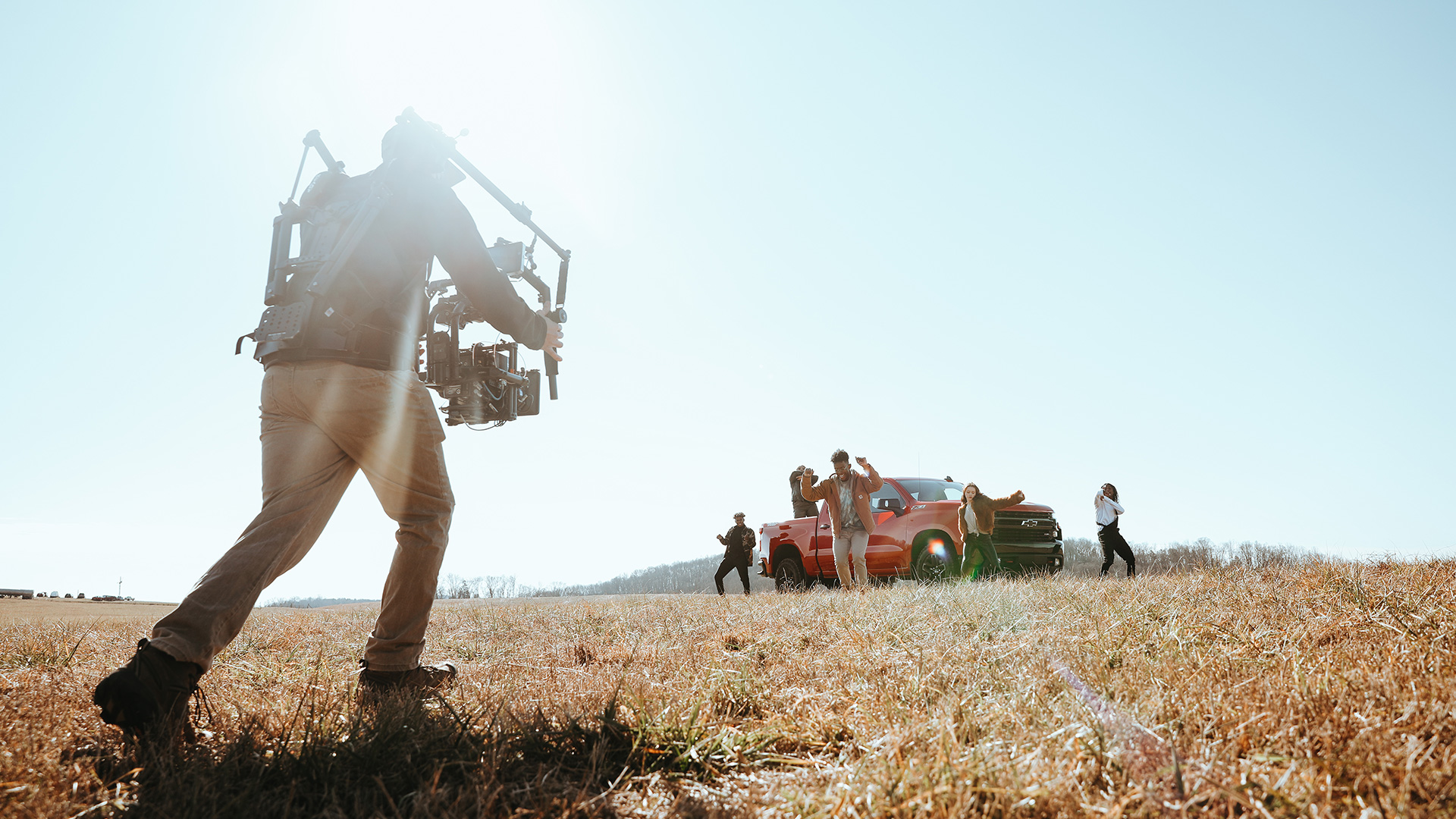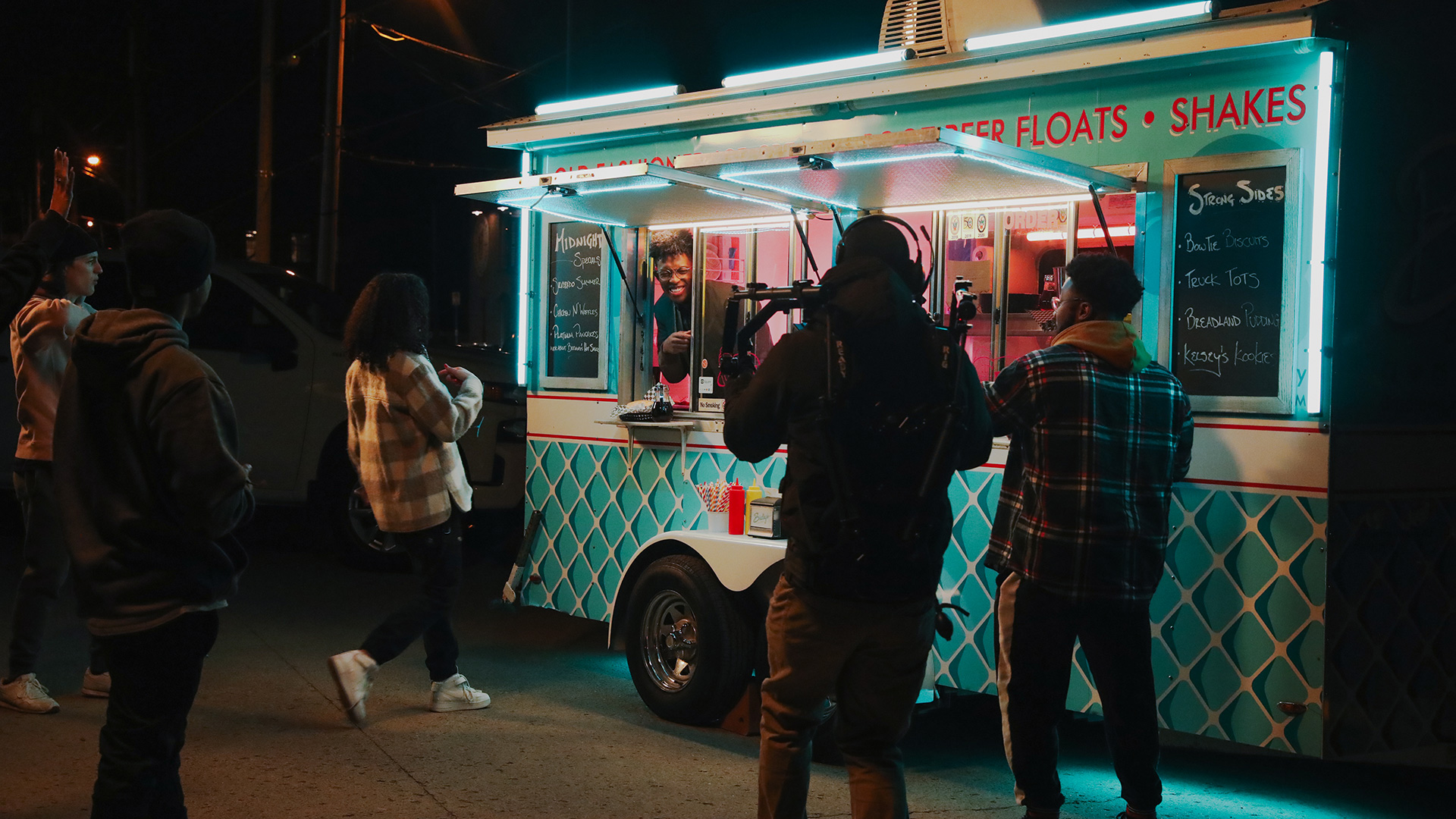 Photography by Alaina Mullin
With our EP, Randy Brewer, back in the producer's chair and Sean Davé as director, we joined in step with the visionaries at Weber and Chevy to bring this fun and driven creative to the screen. We stayed nimble, lean, communicative, and responsive.
Shot over two days with dance battles, alpacas, food trucks, carnival games, and more, these four spots rocketed through the TikTok algorithm, the "Hero Spot" garnering over 70M views in its first weekend. 
It's a gift to work with teams like this, to unify as a team focused on the client's ultimate goal, to act as an encouraging expert where every voice is valid and creativity is paramount. Thanks Weber Shandwick and Chevy for trusting us to be a part of your team.
Hero Spot
With 112M views, Chevy cannonballed onto the TikTok scene. With a 36% higher watch time and an 88% higher engagement rate using the branded effect than the platform's benchmarks, this campaign not only outperformed expectations, it set a new industry standard. ‍Not only that, partnering with a platinum-selling music artist like Breland allowed Chevy to break through on a platform that no other automaker had dared to explore. It opened a door to creating the type of content TikTok viewers crave and encouraged our target audience to engage with us in an authentic and fun way that felt true to the platform and their interests—ultimately changing brand perception for the better.