Building GameDay Spreads for The Home Depot with Producer Andrea Bernick
In our modern digital world of content creation, the word 'collaboration' is one we hear tossed around often, but for Revolution Pictures, it is the very ethos that keeps the heart of what we do alive.
With three full-length spots booked for one day of filming, Producer Andrea Bernick took creative synergy to another level. Years of experience have made her a master of details. After working with her in the past, we knew she would approach The Home Depot x College GameDay's highly collaborative campaign with finesse. Alongside Director Jeff Venable, a filmmaker Andrea is always thrilled to work with, she jumped right into the logistics and creative needs of production for a project that seamlessly mixes home improvement with sports and food.
From a creative, talent, and logistical perspective, there were a lot of decisions that needed to be made by the team as a whole to determine what was best for this project and to optimize any challenges that surfaced. With well-known brands and prominent branding in play, Andrea recognized the need to showcase each identity while remaining true to the clients' ask.
"Working with Revolution is great as they always allow a great deal of creative freedom and trust. That was especially necessary for a shoot like this that moved pretty quickly with all of the players we needed to include," Andrea says. "Revolution allowed me to make decisions and were confident in my ability to make those decisions that would be best for the overall project, as well as represent them as a company. It's great to know that Revolution will stand behind and beside me; you don't always have that luxury on sets."
"They've consistently given me the freedom to do what I need to flawlessly execute. And on this particular project, that execution was key."
Although these spots weren't centered around food per se, it was an integral part of making the scenes look great. With three different dishes, seen in all the stages of cooking, timing was everything. While planning, organizing, and anticipating were key components to the success of the shoot, Andrea explains the importance of teamwork behind the scenes that translates to the screen: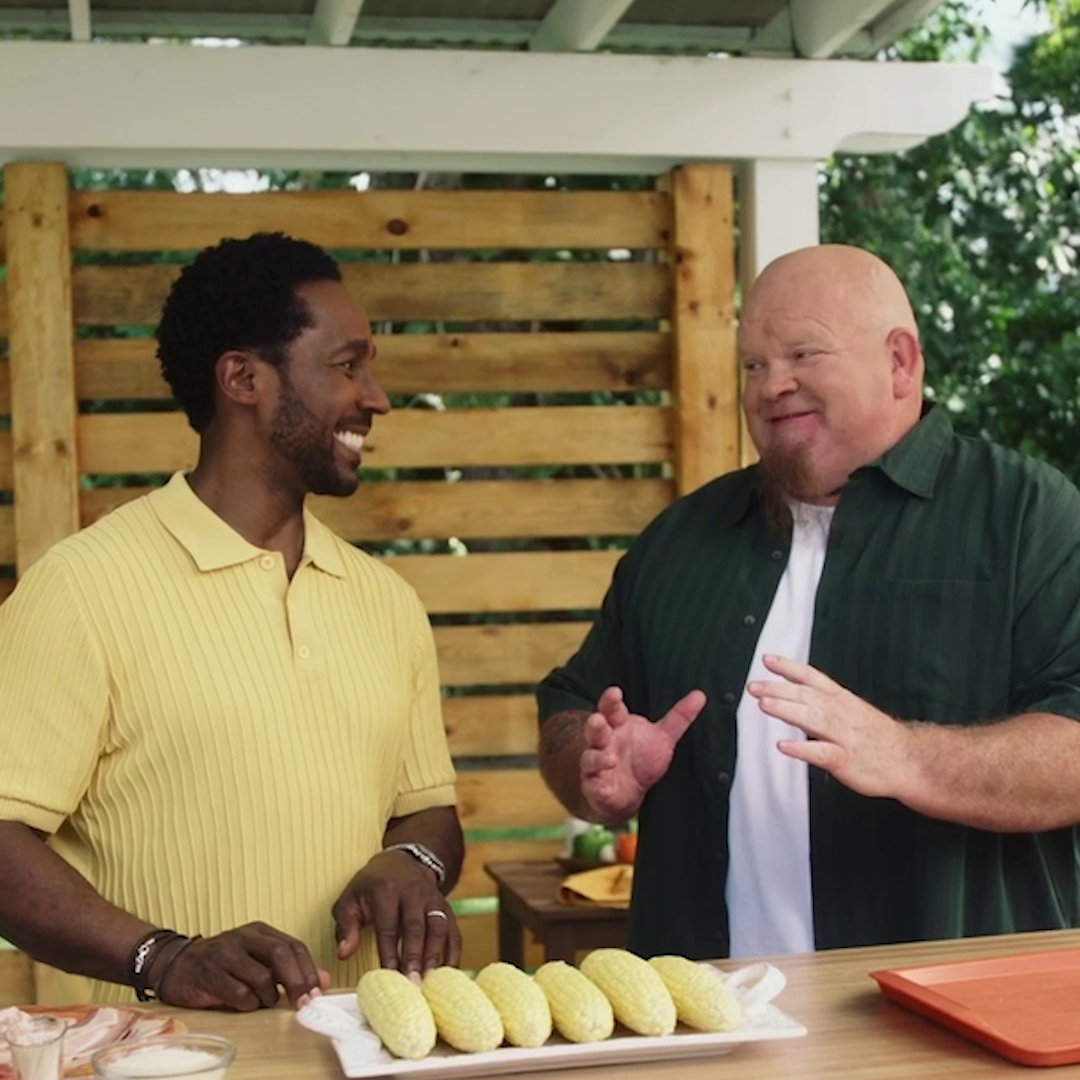 "One thing I try to cultivate on all of my sets is reminding everyone that we're all there as a team. Regardless of what your position is, no one is necessarily working 'above' somebody else – we all are there for a common goal. I usually stay with my crew from first man in through last man out to make sure everyone is taken care of from start to finish, and I'm constantly thinking of pick-me-ups suited for our day. For example, shooting in Miami in the middle of summer comes with a ton of heat and humidity. Since we were outside, I felt the crew needed some popsicles, which was a small, easy way to boost morale. The little things go a long way and no one's ever going to see that in the final product, but it gives our team what they need and that extra bit of motivation to keep putting their best forward, and that's what makes the final product great."
So much of the unseen goes into a successful campaign and every project contains a unique aspect, whether it be food, animals, driving scenes…you name it. Viewers may not see it, but they can feel it – the random acts of kindness, heavy teamwork that supports high levels of collaboration, and the unerring love of storytelling.
next story